Enjoy Your New Windows Today With Affordable Financing Options!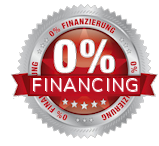 We know you want top-quality windows installed in your home. Royal Prime's durable, energy-efficient and competitively priced windows have been enhancing New Jersey homes and saving homeowners money for over 40 years. As a family-owned and operated business, we want to make it even easier for you purchase high-quality Royal Prime windows for your family home. That's why we offer financing on every residential window project. Financing can allow you to spread payments over time while you enjoy your beautiful Royal Prime windows right away!
What Can I Finance?
We offer financing on every residential window, door and siding project.
What are the Benefits of Financing Royal Prime Windows, Doors or Siding?
Make no payments and pay no interest for up to 12 months.*
Make convenient monthly payments during your payment period.
Get on-site approval during the estimate process.
Save money on heating and air conditioning.
Enjoy new windows today!
*Long-term financing is also available.
Call Us Now at 800-354-0076 to Learn More!