Distributor and Installer of Trimline Wooden Windows
New Construction and Replacement Wood Windows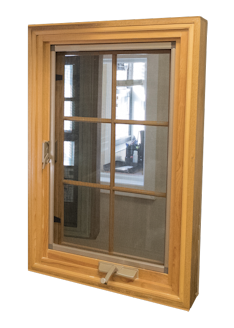 Trimline wood windows are known for their aesthetic beauty while offering significant energy savings. Royal Prime is the premier distributor of Trimline wooden windows.
Modern Features and Timeless Styling
Combining modern design features while maintaining classic styling, Trimline is the perfect window solution for every home. Each Trimline window is handcrafted and custom made. With a wide range of options such as wood type, paint, stain, and maintenance free Aluminum Clad Exterior options, you are able to select a window solution that truly accentuates your exterior and interior spaces.
The Advantages of Trimline Windows
Trimline wooden windows are breathtakingly beautiful, exuding traditional elegance and class. Trimline high-quality windows are made from kiln dried select Western Pine, Oak, Cherry or Mahogany. In addition to the nature of the wood itself, Trimline constructs a thermally broken sill to ensure adequate insulation and energy conservation. The sill is made from a combination of aluminum, wood and vinyl and designed to enhance the window's overall appearance. A decorative wood bead glazing ensures that the glass is fully insulated as well. Even more, all home windows are weather-stripped and treated with a water repellant preservative.